Written by Rachel Pasche
Nevada is often associated mainly with its famous cities Las Vegas and Reno—but there is so much more to the Silver State than a jaunt to "Sin City." Scattered throughout Nevada are breathtaking parks with otherworldly rock formations, cities with castles perched atop hillsides, alien- and clown-themed motels, and some of the darkest night skies in the U.S. Expanses of untouched desert are bordered by alluring purple mountains, natural hot springs, canyons, and dazzling spires.
Whether you want to explore vast wilderness, uncover interesting history, or have an extraterrestrial encounter, this trip takes you through some of Nevada's most interesting towns.
Las Vegas—full of neon lights and home to nearly 170 casinos—is a must-see. The Strip is lined with luxury hotels, high-end performance venues, massive entertainment structures (many of which are themed), and fine dining. This is what most people come to enjoy when they visit Nevada, and for good reason.
Just west of Las Vegas is a landscape that more closely resembles Mars than Earth. Spectacular red rocks loom overhead, striped with hues varying from deep burgundy to pale pinks. You can opt to take a 13-mile scenic drive or check out one of the many hiking trails into the canyons. The scenery here varies dramatically, ranging from springs to knotty pine trees to bright-red cliffs.
Once thought to be the next up-and-coming resort town in the West, Caliente is home to the grandiose Union Pacific Train Depot, now a museum. This adorable and well-kept southern Nevada town is a quaint place to stop and take a stroll back through time. Caliente is also known as the "City of Roses" thanks to a row of historic railroad cottages with stunning rose gardens.
Caliente, Nevada, United States
At Cathedral Gorge State Park, massive sandy spires vault up through the earth to create the appearance of a huge sandcastle. Once a freshwater lake bed, these geologic formations were formed when the lake was drained, exposing ash and pumice from past volcanic activity. Full of slot canyons, breathtaking formations, and miles of trails that wind through this stunning landscape, Cathedral Gorge makes for a truly unique stop.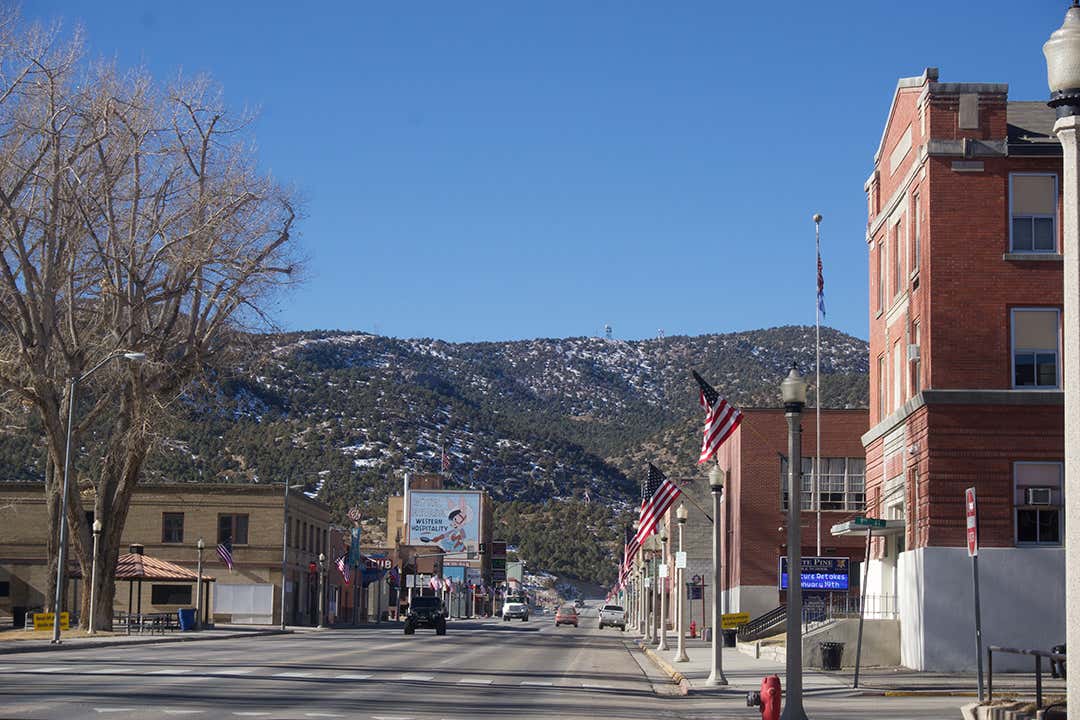 Sitting along U.S. Route 50, also known as "The Loneliest Road in America," this quaint mountain town is home to an 11-block art walk, featuring 20 sculptures and murals depicting the cultural diversity and history of Ely. Some of the highlights include the Renaissance Village and an old fashioned 1950s-style soda fountain located within Ely's Economy Drug. Try one of their locally-famous sandwiches, or treat yourself to an ice-cold soda.
Ely, Nevada, United States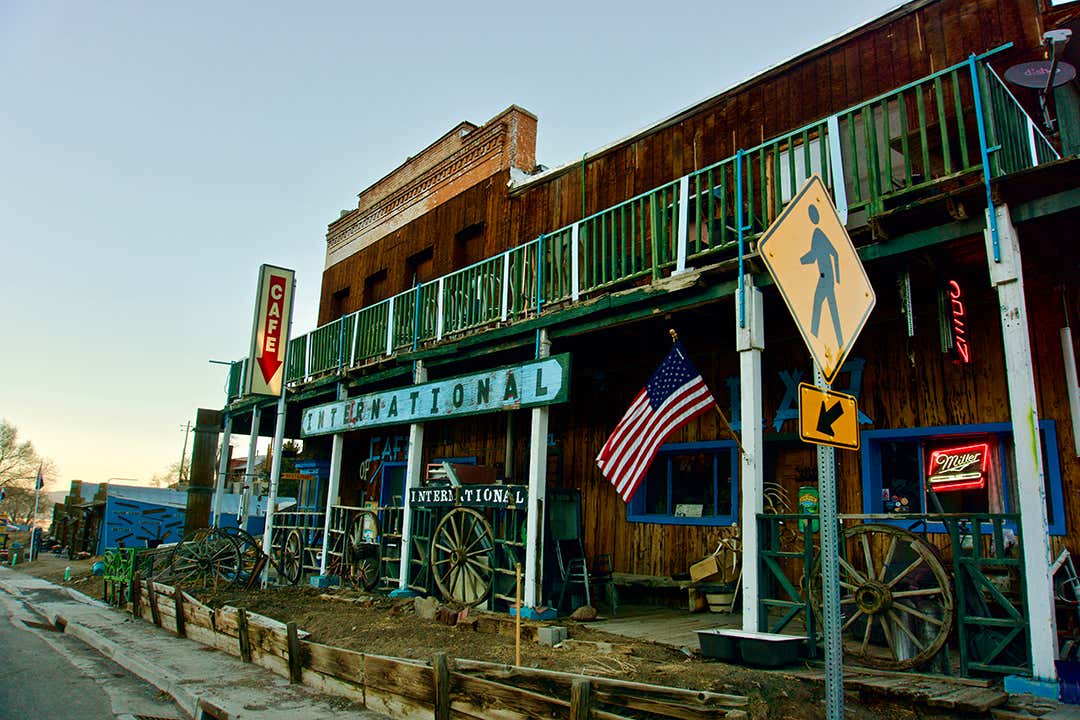 Considered to be a "living ghost town," Austin is a well-preserved instance of an early mining town in Nevada. This itty bitty town has four churches despite having less than 200 residents. Austin is also the closest town to the Spencer Hot Springs, a cluster of springs surrounded by stunning mountain views.
Austin, Nevada, United States
Built in 1897, Stokes Castle sits atop a hillside overlooking Austin. Designed by a prominent mine developer—and modeled after a similar structure in the Roman Campagna in Italy—this strange, three-story tower is built of stone and was occupied for only a month. Today, visitors can head up a short road just past Austin to see this historical site up close.
On your way from Austin to Tonopah, you'll drive through wide swaths of untouched land that feels more like an old movie set than a real landscape. While it sometimes seems unfathomable that there are still so many remote, wide-open spaces across the U.S., the complete isolation has its perks—including Spencer Hot Springs. These natural springs bubble up from the ground in an area tucked near magnificent mountains.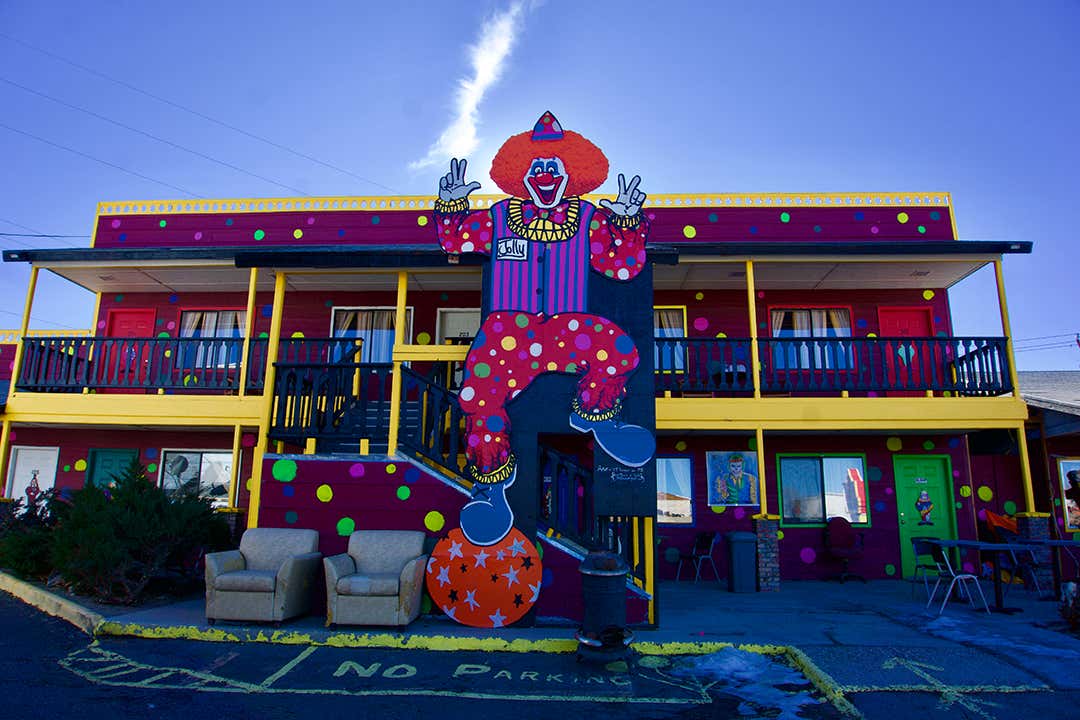 Historic downtown Tonopah was rated the number one stargazing destination in the U.S. by USA Today. Located in the middle of the desert with so few buildings gives this town some of the darkest night skies in the nation—you won't even need a telescope to spot the Milky Way and its surrounding stars. The local Mizpah Hotel, built in 1907 and since restored to its former grandeur, is allegedly haunted.
Tonopah, Nevada, United States
One thing Tonopah has that you certainly won't find anywhere else is the world-famous Clown Motel. Once named "America's Scariest Motel," this terrifying (and allegedly haunted, of course) clown-themed motel is built alongside the Old Tonopah Cemetery. If you don't want to stay the night, you can still walk around and explore the office. Thanks to donations, the collection of clowns on display now numbers around 2,000; the owner is incredibly friendly and loves to share his passion with others.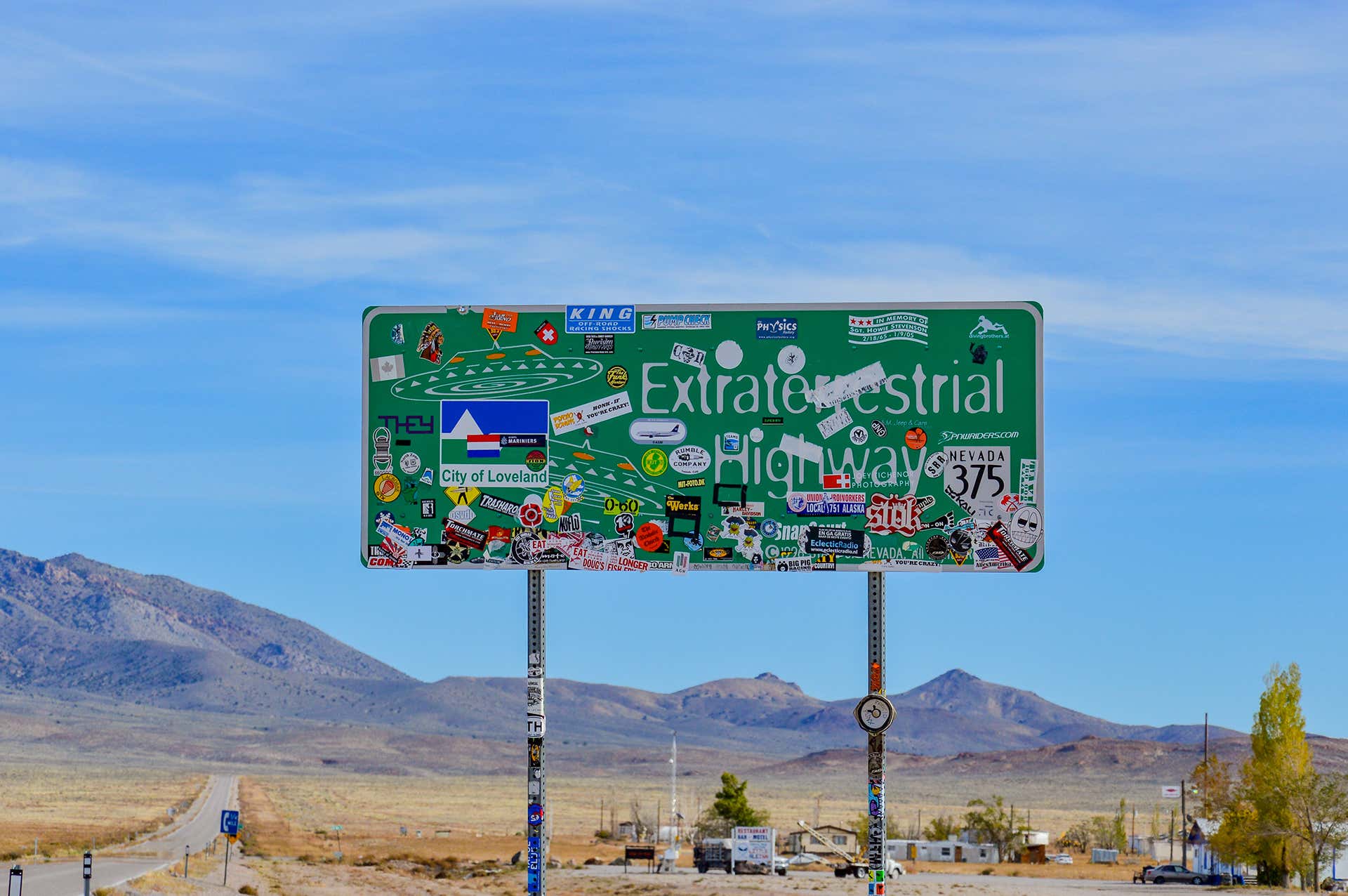 After driving miles of lonely highway, you'll come to Rachel, a small, one-horse town in the middle of the desert, also known as the "UFO Capital of the World." Located along the world's only "Extraterrestrial Highway," Rachel is known for its UFO sightings and proximity to the famed Area 51, located 27 miles south of this small town. If you ever want to encounter an alien, this may be the best place to start looking.
Rachel, Nevada, United States
The Little A'Le'Inn, an Area 51-themed motel and restaurant, is the only business in Rachel open to tourists. Try the famous Alien Burger and ask the bartenders about recent sightings. Or stay overnight and try your chances at spotting a UFO (or just enjoy the spectacularly clear night sky in the middle of the desert).

Roadtrippers helps you find the most epic destinations and detours—from roadside attractions to natural wonders and beyond.