Novelty architecture—whimsical buildings shaped like what they sell—is not as common as it once was, but there are still some incredible surviving examples if you know where to look. Luckily, these buildings were designed to be seen, and were often built not only to house businesses, but to advertise them as well. It should be immediately obvious to travelers what lies between the two large donuts at The Donut Hole or underneath the orange dome of Orange World—and that's all part of the charm.
The Hood Milk Bottle is an ice cream stand and snack bar located in front of the Boston Children's Museum. Hood shipped the bottle by ferry to Boston in 1977 on a voyage it called the "Great Bottle Sail." The structure is 40 feet tall, 18 feet in diameter, and weighs 15,000 pounds—if it was functional, it could hold up to 58,620 gallons of milk.
The Clam Box is a nationally recognized landmark located approximately 30 miles north of Boston in Ipswich. Built in 1938, the Clam Box has been serving fried seafood from a building shaped like a to-go container for more than 80 years.
The Big Duck was built in 1931, when eastern Long Island was full of duck farms instead of celebrities. Originally built to sell live and cooked ducks, it has become a world famous example of novelty architecture and currently serves as a gift shop and welcome center for those headed to the Hamptons.
Lucy the Elephant, built in 1881, is the oldest surviving roadside attraction in the U.S. The 65-foot-tall structure, modeled after an Asian elephant, was built by a Philadelphia-based real estate developer to help draw attention to his vacant, sandy lots in South Atlantic City. Lucy now resides in Margate City and is open for tours.
The shoe-shaped Haines Shoe House was built in 1948 by Mahlon Haines, a shoe salesman in York, Pennsylvania. Used to advertise his business, the house was also used as a weekend getaway for elderly couples and newlyweds. It's now privately owned but open for tours.
At the end of 1997, 500 employees of the Longaberger Company moved into their new $30 million headquarters—an exact replica of the popular basket, 160 times larger than its inspiration. After years of financial decline, the company abandoned its unique HQ and although there have been various plans for redevelopment, its future is currently uncertain.
The Donut Hole is a bakery in La Puente, California. The building is shaped like two giant donuts through which customers can drive. It is a local tradition for newlyweds to drive through the donuts for good luck.
Along Roswell's main street there are no fewer than three McDonald's restaurants within a very short distance, but only one is shaped like a UFO. The inside is shiny and industrial but it's the space-themed McDonald's characters that really turn it up a notch. Don't miss the mural next to the drive-through featuring cute space nuggets, and a UFO painted in the parking lot in case you need a spot to land yours. As great as it shines in the daylight, it's even better at night when it lights up, looking as if it's ready to take off at any moment.
Orange World is a gift shop and roadside citrus stand located in Kissimmee, Florida, and it's shaped like a huge orange. It's claimed to be the World's Largest Orange—although technically it's only half of an orange. This stretch of road is home to several novelty gift shops and ice cream stands, but Orange World is hard to miss.
The Coffee Pot in Bedford, Pennsylvania, is a great stop for those exploring the historic Lincoln Highway. The lunch stand was built in the shape of a coffee pot by David Koontz in 1927 and was threatened with demolition in the 1990s. In 2004, the coffee pot was moved across the street and restored as a photo op.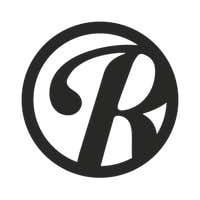 Roadtrippers helps you find the most epic destinations and detours—from roadside attractions to natural wonders and beyond.