We all know Walt Disney World is a family favorite—but did you know there are quite a few "secrets" to discover about the Most Magical Place on Earth? We hunted down a few of the world's experts on all things Disney, and they've shared the insider tips you need to know before you plan your next trip to Disney World.
There are tons of fun, hidden food items in the World Showcase at different countries' pavilions like Les Halles Boulangerie-Patisserie in France and Twinings Tea Shop in the United Kingdom pavilion.
For attractions, future race car drivers can hit up Epcot's Test Track. And just outside the Test Track area don't miss a performance by the JAMMitors—the short performance happens every hour starting at 10:20 a.m.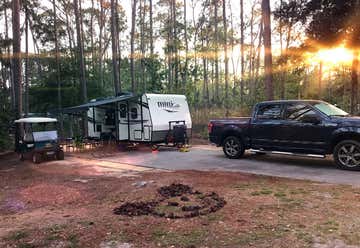 4510 North Fort Wilderness Trail, Orlando, FL, US
Kevin Barry of FrugalMouse notes that the best places to view it outside the park for free are Disney's Grand Floridian, Polynesian Resort, Wilderness Lodge, and Contemporary Resort.
Barry also suggests going to see Chip and Dale at Fort Wilderness for a campfire sing-along every night at 8 p.m. You can also learn to ride a horse at Tri-Circle-D Ranch located at the campground.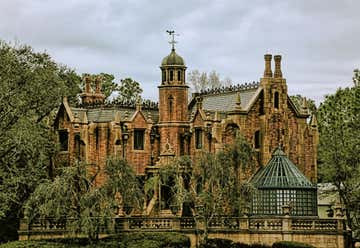 at Disney's Haunted Mansion, Lake Buena Vista, FL, US
Look closely for the "haunted wedding ring" embedded in the pavement around the Haunted Mansion in Disney's Magic Kingdom. Although sometimes removed, this has become a fan-favorite to search for. Back in the day, the exit for the Haunted Mansion used to be through a turnstile that let guests off at Liberty Square. When the turnstile was removed, a bit of the machinery was left in the ground. Many people thought it resembled a wedding ring, and a legend was born.
After the ring was eventually paved over, fans became upset. Over the years the fake ring became a popular spot for people to propose. Little did they know, they were proposing to their loved ones over a piece of broken pipe. Because it was a fun little Easter egg to find when visiting, the Disney Imagineers decided to add an official haunted ring to the ride. The only problem is that you have to find it. But don't worry, Disney cast members are happy to help you find the haunted mansion wedding ring.
1180 Seven Seas Dr, Orlando, FL, US
Most people want their picture taken from the front of Cinderella Castle, but the back of the Castle is equally gorgeous, more unique, and a lot less crowded, according to Elayna Fernandez of ThePositiveMom.com
Guests can also reserve a table for an unforgettable meal at Cinderella's Royal table.
1180 Seven Seas Dr, Lake Buena Vista, FL, US
Arrive 15 minutes before the park opens and you will be able to see the Let the Magic Begin show, says Fernandez. It sets the mood for a magical day.
Fernandez also advises staying 30 minutes after the park closes so you can indulge in the magic of The Kiss Goodnight. It's a display of lights on the Cinderella Castle at Walt Disney World. As music from "When You Wish Upon a Star" quietly builds, the castle twinkles and is lit with a changing hue of colors. Sometimes, it repeats 30 minutes later. Accompanied by a closing statement, this is Disney's way of saying good night to guests.
When you walk along Main Street in the Magic Kingdom Park, go through the gates and under the train station. When you look up to see Cinderella's Castle, you'll notice a hat store. Inside there's an old-fashioned telephone. Pick it up and eavesdrop on a funny conversation.
Need a haircut? Get spruced up at Harmony Barber Shop in the Magic Kingdom.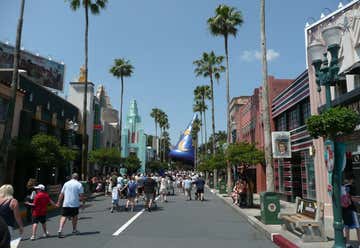 351 South Studio Drive Streets of America, Lake Buena Vista, FL, US
At Hollywood Studio's Muppet Vision 3D attraction, if you go to the ticket office, you'll see a sign saying that the crew has stepped out but has left a key under the mat. Sure enough, if you lift the mat, there's a key.
If you're an aspiring Imagineer (Disney's high-level creative thinkers), you can have lunch or dinner with one at Hollywood Brown Derby. Also included? A semi-private tour.
1145 E Buena Vista Blvd, Orlando, FL, US
You can take surfing lessons or swim with sharks in the Shark Reef at Disney's famed waterpark.
1486 Buena Vista Dr, Lake Buena Vista, FL, US
With shops, restaurants, and entertainment, the complex offers unique Disney experiences. Get a view of the park from a tethered hot air balloon or take a guided tour of Lake Buena Vista in a vintage Amphicar.
Since it floats across the Seven Seas lagoon at night, you can watch the Electrical Water Pageant from outside of Magic Kingdom.
To remember your trip, PhotoPass cast members will take free photos of your family with your camera or phone, says Fernandez. They are very friendly and great at capturing memories.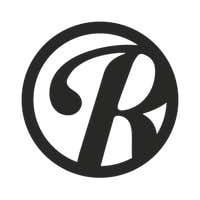 Roadtrippers helps you find the most epic destinations and detours—from roadside attractions to natural wonders and beyond.